McAulay Studios News
Games With Friends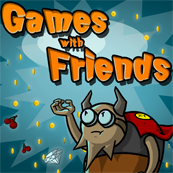 We are proud to intoduce our next Windows Phone 7 game, Games With Friends. Games With Friends takes the competative nature of window phone game Wordament and combines it with Mario Party style mini games. Games With Friends is currently in Development with an tenative Alpha release in July. Our new game will allow you to play against your friends and any other users that are logged on. Every user plays the same mini game, think Fruit Ninja, and after a set time limit our game with compile scores from all current players and display a leaderboard allowing you to measure your skill and talen against anyone else who happends to be playing at the time.
Completed Mini Games include:
Coin Ninja

Hack and Slash at Coins, Cherries and Diamonds that are thrown across the screen to earn points. Becareful of the unwanted items such as Baddies, Baddie Coins, and Blocks, as they will subract points from your current score.

Tap Master

Fill those empty blocks! Tap A to fill up one block in the diagram, When B is available press it to add four blocks to the diagram. Watch closely and try not to go over the diagram limit as that will deduct from your end score.

Hazzard

Random items good and bad will appear on the screen. Collect the "good" items to increase your score. Avoid the "bad" items as they will decrease your score.

Item Catch

Catch falling items in your bucket to earn points. Coins, Cherries and Diamonds will all increase your score as you collect them. Avoid the falling Baddies, Baddie Coins, and Block for the best possible score.

Number Bubbles

Pop Bubbles in ascending order to earn poins. Becareful not to pop Bubbles out of order as that will cause your to have to skip that number and may cause confusion as the game continues.

Space Runner

Race across the moon collectingt Coins, Cherries, and Diamonds to increase your speed. Watch out for Blocks as they will slow you down if you run into them.

Memory Cards

Click cards to turn them over and reveal their icon. Match pairs of cards until there are no cards remaining.

Coins in Space

Coin Ninja has gone to space! Hack and Slash items as you would in Coin Ninja, however this time they will float gravitly less in space.

Space Flight

Take control of your spaceship and navagate the debris field collecting Coins, Cherries and Diamonds to increase your speed. Make sure to avoid the debris. As the Baddie, Baddie Coin and Block will all slow your progess.

Whack A Baddie

Collect Coins, Cherries and Diamonds to increase your score. Make sure to Whack Baddies as they will "attack" your score and damge it. Also avoid Baddie Coins as they will take away from your score if collected.

Break Massacre

Bounce the ball of your paddle to break the blocks above. Breaking blocks filled Cherries and Diamonds will drop extra balls, while blocks filled with coins will add to your score.
Get an Instant Website Quote
Click on Get A Quote in our menu or click Get A Quote to see our pricing.
We do anything from a custom website to a simple 1 page informational website and everything in between.
Delenar TD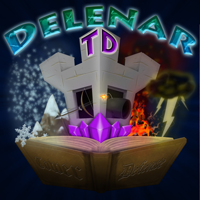 The launch of Delenar TD marks the first installment in what hopefully becomes an ongoing franchise for us at McAulay Studios. We look forward to your comments and feedback. Check it out at The windows marketplace. After you've given it a try head over to Our forums and let us know what you think! We always welcome comments and feedback to help improve everyone's experience.
We have also launched our Delenar site, which will house more detailed Delenar information and news.
DelenarTD Beta Preview
This is a video for our newest game for Windows phone 7 (WP7)
BubbleFrenzy Released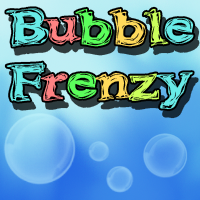 Our latest game BubbleFrenzy has been released! Pop bubbles till your heart is content! This is a great game to let out your inner child! Or if you have children it is great for killing time in the car and promoting hand-eye coordination. Real bubbles are messy and time consuming, but BubbleFrenzy is clean and fast just wipe off your screen!
3 mini games all designed for maximum popping potential.
Highscores list for keeping track of your best bubble popping experiences.
Awesome bubble popping sounds! When we receive 1500 downloads we will add an online highscores list, as well as more mini games.
Check us out!